Musik
PEOPLES TEMPER – Bomb Shelter Blues EP I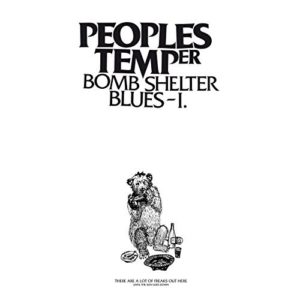 Tracklist:
Sun Goes Down
Flags Of Ignorance
Time To Lose
Die Wand
PEOPLES TEMPER – Statement Of Liberty
Tracklist:
Liberty
The Wave
Liquor King
Get Ready
Bring Me Down
Backoheity
Fix Me Up
Frisco Bay
Come With Us
Monumental
St. Barths
Once Upon aime
Allvils Gone
PEOPLES TEMPER – DEBUT
Tracklist:
Prologue
Used to Know
Here We Go
Hand Gottes
Living Again
Gasoline Psychomania
Battle Royal
Scoop Troop
Heroes
Follow
Epilogue
Die CD ist hier über das Label
oder bei der Band direkt zu bestellen.
Songs könnt ihr hier anhören.
Videos könnt ihr hier ansehen.
Das zweite Album ist fast komplett eingespielt und wird Ende 2012, Anfang 2013 folgen.